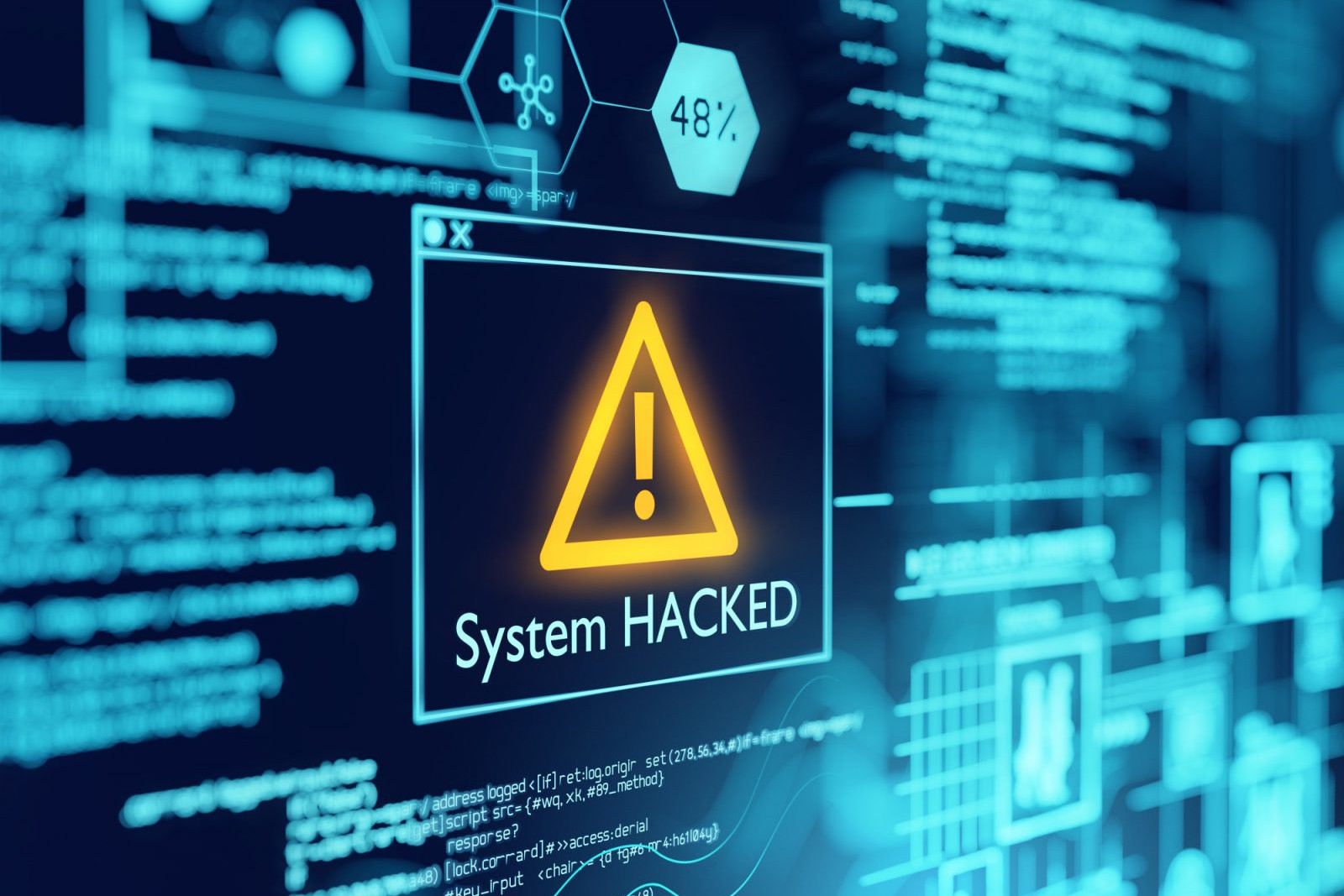 Taking A Look Into The Top Virus Protection Softwares On The Market
Is your business and personal information safe online? Are you sure no virus is lurking in your system right now? The thing is, even if you think you're well-protected, you can't be too sure that your data isn't compromised.
Malware is adapting to the increasing level of security. Instances of it are even increasing in numbers. Detections increased by almost 80% in 2018 compared to 2017.
Whether you're an individual or a business, you must have protection against such attacks. Get a virus protection program to help you and your computer stay safe at all times. Check out below what we've found to be some of the best antivirus software in the market today.
1. Norton Antivirus Plus
The Norton Antivirus Plus adds a couple more features to the old package called Basic. It now comes with an extra 2 GB cloud backup and a password manager, which is useful if you don't have one yet. It now has a two-way firewall, as well.
Aside from that, though, the core security features are the same.
It has a URL blocker, which keeps you away from malicious sites. If you happen to visit one, it will warn you to not go further. It gives you information about the threat, too, like its name and when it was first discovered.
If you still managed to download a virus, Norton can catch it before it lets itself loose in your computer. It puts any threat it detects into quarantine at the first sign of trouble.
It's antivirus protection is quite capable, but it can let the occasional virus slip by. In that instance, Norton offers simple steps you can follow to remove it from your computer.
If it doesn't get rid of the virus, Norton Antivirus Plus lets you call technical support 24/7. The company's tech support will log into your computer remotely to fix it themselves.
Norton also lets you run different scans to make sure your computer is free of viruses. You can set up and save custom scans or perform scans in specific areas. If you want it to perform scans now and then, you can set schedules for it.
What's great about it is that it doesn't run a scheduled scan when you're using your computer. Thus, it doesn't hog resources you might need. It also won't run on battery power.
One subscription to its service covers one device, and it costs $25 annually. More plans are available if you need to protect five or more devices.
2. McAfee Antivirus Plus
McAfee is one of the most popular antivirus software and one of the oldest, too, alongside Norton.
Unlike the Norton Antivirus Plus, one subscription to McAfee covers 10 devices. This is its biggest selling point, especially for families who don't want to buy a separate subscription for every Windows, macOS, Android, and iOS device in the household.
McAfee has a WebAdvisor feature, which blocks access to phishing and malware-hosting sites. It also detects and blocks dangerous downloads.
It has a Smart Access mode that controls internet permissions for you. It provides enough protection that most users don't need to adjust the firewall settings.
McAfee has a lot of scan choices, too. It allows you to do a full scan, which can take hours, or a quick scan of the areas frequented by malware. You can also customize the areas you want to scan.
It's recommended you run a full scan after installing McAfee to let it detect and clean up your computer.
There's also a scan feature that looks for outdated programs and weaknesses in your system. If it detects a missing patch, McAfee can download and install it on its own sometimes. If it can't, it will let you know.
Aside from these basic security features, it has loads of other extra functions. One is the App Booster, which allocates the resources to the app you're using to improve its performance. Another is a File Shredder, which ensures each file you delete doesn't leave any trace of it on your hard disk.
3. Bitdefender Antivirus Plus 2020
You won't hear Bitdefender as often as Norton and McAfee, but several sites have vouched that it produced better results than the two when tested.
It has a consistent and reliable virus prevention system. It protects you from accessing malicious sites. It protects you against Trojans, rootkits, ransomware, and other malware varieties.
It detects almost every type of virus. It can do so at the same time if you get ever attacked by a host of different viruses at once. It also has multi-layer ransomware protection, which learns the behavior of these threats.
Bitdefender protects your online activities in various ways. It has a secure browser that secures your online banking shopping transactions. Its anti-tracker feature prevents ad trackers from invading your browsing privacy.
Like every other antivirus software, it allows you to perform different scans. It's complete with a vulnerability scan. This identifies missing system patches that can protect you from a cyber-attack.
The password manager it comes with is a welcome addition. There's also a Safe Files feature that prevents unauthorized edits to your files. With all these features, though, you can expect it eats more resources than your other options.
Bitdefender doesn't cost much – a subscription for one device only costs around $24. If you want to try it first, though, it has a free version.
It leaves out the extra features like online banking protection, password manager, file shredder, and such. Its antivirus capabilities are well-intact, but it runs on autopilot.
4. Kaspersky Anti-Virus
Kaspersky should be another familiar name for you – it's up there with Norton and McAfee in terms of popularity.
That said, it covers the basics. It blocks dangerous URLs and downloads, and it removes malware from your system. That's its core function, and it's excellent at it.
It doesn't come with all the bells and whistles that other software offers. It doesn't come bundled with a password manager and online shopping protection.
This only allows them to focus on offering exceptional antivirus functionality. Because it does its job so well, we can't argue with that logic.
Besides, it keeps the costs down, which is always a plus in our books.
It has a small underrated feature, though: the on-screen keyboard. Why will you want to use it, you ask? Because it prevents any type of keylogger from capturing your password or any sensitive data you typed using it.
Kaspersky also offers a VPN service in all its plans. However, you're limited to 200 MB per day, per device. If you connect the device to your my Kaspersky account, you can get protection for 300 MB worth of data.
Kaspersky has a lot of plans, starting at around $30 per year. It changes depending on how many devices you want to have protection and for how many years you want to use the service.
Despite the alleged ties of Kaspersky and the Russian government, which we have no evidence of, this antivirus software remains to be one of the top programs to beat.
5. ESET NOD32 Antivirus
The ESET NOD32 virus protection software also has a stripped-back approach to offering protection. It doesn't come with a password manager and a file shredder. It also omits other stuff you'll find useful like a firewall and a vulnerability scanner.
Like in the case of Kaspersky, this allows the software to focus on the fundamentals. It doesn't fall short in this part as it provides excellent antivirus protection.
It blocks malicious websites and prevents malicious scripts. It can protect against attacks using PowerShell and more. ESET NOD32 has anti-ransomware, exploit protection, and malware detection features.
That doesn't mean that's all there is to it, though. For one, its Device Control feature is a nice feature to have if you're running a business.
It blocks unauthorized devices, like flash drives and external HDDs, from your computer. This prevents the transfer of data in both ways. This then prevents the stealing of data and the injection of USB-based malware.
Its Device Control has elaborate settings to let you create rules for many devices. This even includes imaging devices, Bluetooth devices, and more.
It comes with the basic plan, unlike similar features in other antivirus programs. It also has a Host Intrusion Prevention System that blocks exploits.
One thing that differentiates it from Kaspersky is its interface. It's more complicated to use and some of the features are a bit advanced. It's not for beginners, but if you can navigate its features, it's rewarding.
6. Webroot SecureAnywhere Antivirus
Many antivirus and virus protection programs, including some on this list, claim to be lightweight. Most of the time, though, they're nowhere near Webroot in that aspect.
Webroot takes its lightweight claim very seriously. Its files only take around under 4 MB of space on your hard drive. Because of that, installation only takes a few seconds tops.
It uses little resources, including RAM and bandwidth. That doesn't reflect what it's capable of, however.
It gets to the job right after installation. It scans the computer, optimizes your computer's performance, and establishes a system baseline. After which, it will run a scan every day to ensure your device is healthy.
Webroot uses a different system to keep your computer protected. It watches new programs rather and relies on the cloud to judge what to do about it.
If the cloud deems it a dangerous program, the software in your local hard drive performs its job. It wipes out the program out of your system and reverses its actions.
This is unlike what the other companies use, which is heuristic and behavior-based. This method creates large programs because they expand with every new attack.
This is the reason why Webroot is tiny. No one's complaining, though. Even if it's a different method, it performs its core functions quite well.
It comes with little extras, like firewall and smart behavior monitoring. It also comes with anti-phishing and anti-ransomware features.
Webroot's price is lightweight, too, costing around $20 per year for one device.
7. Avast Free
You'll notice that each item above costs some amount of money. That's because, in the world of internet safety and virus protection, the best things aren't free. However, there's free software that stands out – in a good way.
The Avast Free Antivirus software has the basic functions covered. It blocks viruses, malware, and other threats.
It comes with some extra features, too, such as a vulnerability scan and password manager. It detects any weak spots in your computer that can become an access point for hackers and ransomware.
Gamers, in particular, will like this one because of its automatic gaming mode. The gaming websites you visit for the first time after installation get placed on Avast's white list. This allows the program to run its game mode more quickly next time.
The free version of Avast is pretty clunky and has a lot of annoying pop-ups. When it activates the gaming mode, though, it suspends some of its functions. This way, it doesn't slow down your gameplay.
It disables pop-ups, too, which can distract you from your game. Its basic functions are still running in the background, so you can stay safe while playing.
Avast runs well, but that's all there is to it in the free version. If you want other features, though – like personal firewalls, phishing and spam filters, password managers, and such – you're going to have to buy the premium version.
Still, the free program is one of the best you can get if you don't have extra to spend every month for a virus protection software.
Choose Between These Top Virus Protection Software
These virus protection software programs all perform their core functions exceptionally. The only factors you'll then have to consider are the extra features and the price.
Each one provides something unique, so make sure you choose carefully. You can't go wrong with any of these, though.
Keep in mind that these programs prevent viruses from getting into your computer. They can only do so much if your device is already filled with different types of malware. In that case, take it to a PC repair company; read our guide on how to choose the best one or contact us today.