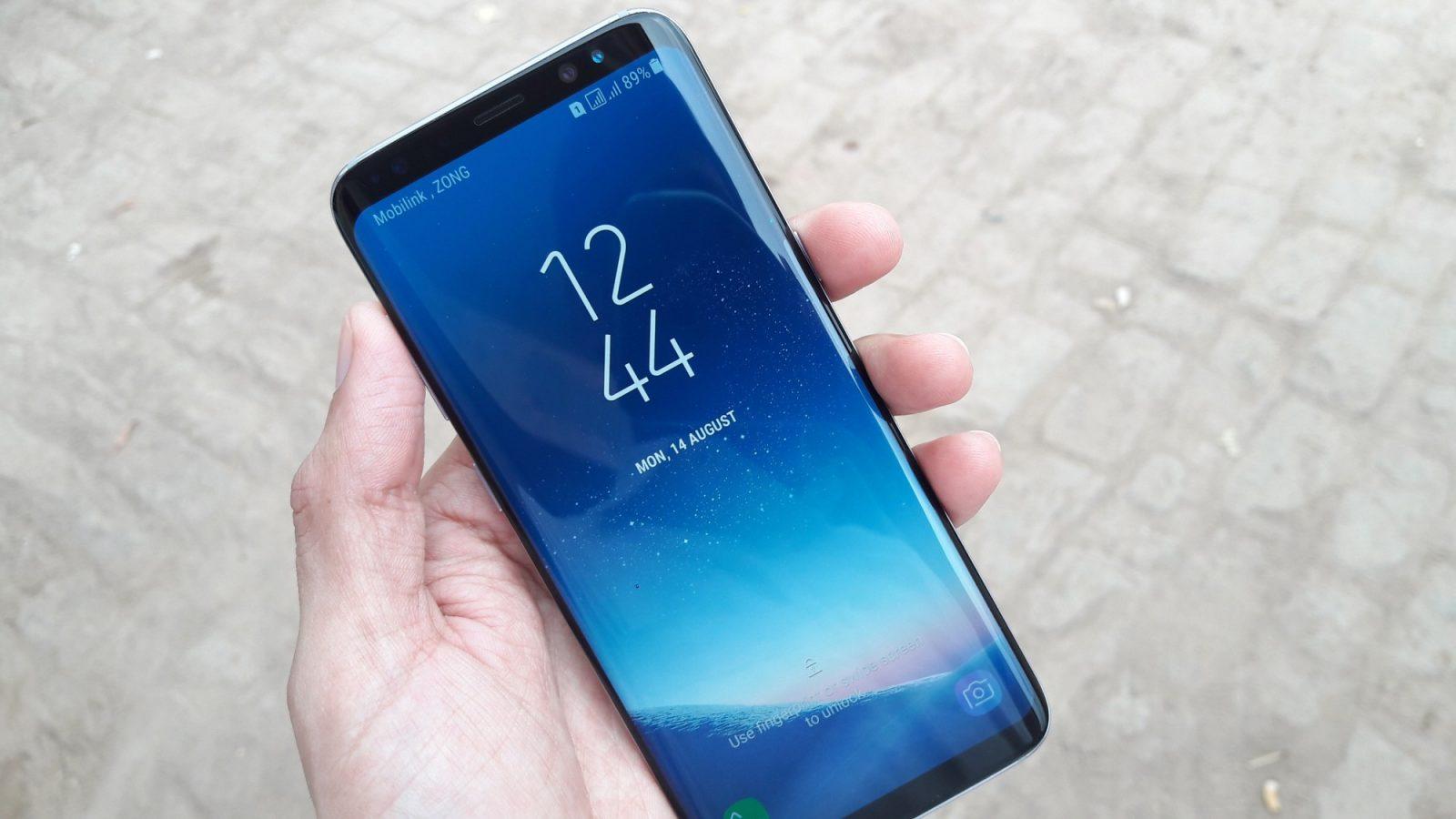 5 Options for Samsung's Galaxy S8 Screen Replacement
Hoping to buy a new phone? If you want one of the best, you can't go wrong with the Samsung Galaxy S8. It was one of the best-selling Android phones the year it came out and for good reason.
If you do own a Samsung Galaxy S8, you'd want to make sure it's protected. That said, accidents can still happen. You might still end up with malware or accidentally crack the screen due to unpreventable circumstances.
The only solution for the latter problem is to find a proper Galaxy S8 screen replacement to fix it.
Not sure how Galaxy S8 screen repair works? Don't know where to begin looking? We've got your back; read on and find out more today.
How Fragile is the Samsung Galaxy S8?
As some people do, the insurance provider SquareTrade did a drop test as soon as the Galaxy S8 and S8+ released. Their findings are quite concerning since the devices are likely to crack. To compound the problem, the company found that it was the most fragile handsets they ever tested.
They measured the breakability of the Galaxy S8 on a scale of 100. The closer it is to 100, the more fragile the smartphone is. The S8's score on the scale was 76 while the S8+ sits at 77.
What this means is that the Samsung Galaxy S8's classification is "medium to high risk". They tested the phone by dropping it at least six feet to solid concrete. It's quite a fall, but it's the first phone they tested that cracked from the first drop on all its sides.
This research supports the reports of some S8 owners. Some remarked that their phones suffered from cracks from drops as short as two feet. It's below average, considering that most will crack from three feet drops instead.
Samsung Galaxy S8 Screen Replacement Options
With minor bouts of clumsiness enough to crack your Galaxy S8, what are your repair options? It isn't the same as repairing your common Android tablet issues. Regardless, here are some things you need to consider:
1. Screen Replacement with Premium Care or Samsung Mobile Care
The normal warranty offered by Samsung doesn't cover accidental damage to your S8 or S8+ phones. It becomes even more aggravating that the Accidental Damage from Handling (ADH) doesn't apply to these phones too. ADH gave owners of Samsung Galaxy models a one-time free screen repair pass.
But instead of ADH, Samsung has another warranty option for accidental damage if you have the Galaxy S8. Depending on your country, the name of this warranty can vary. For example, the United States offers Samsung Premium Care while the United Kingdom offers Samsung Mobile Care.
Do take note that you need to register for an extended warranty within 30 days after buying it. Once that time period passes, you won't have the means of buying this insurance policy. But if you got it in time, here are the offers for each plan:
Samsung Premium Care for the Galaxy S8
This extended warranty plan applies to the United States. Unlike the other countries, this plan offers a few extra benefits that can make it worth your money. If you're looking to get your Galaxy S8 fixed and you live in this country, feel free to pick this option.
Using this service, you have the means of exchanging your damaged device for a brand new one. But it's important to remember that you're limited to three claims each 12-month period. You need to hand over your damaged device once you receive the new one.
If you fail to comply, you might end up paying a fee of up to $1,200 due to unrecovered equipment. Take note that this warranty plan has a recurring monthly fee. Like other insurance policies, it has deductible for each claim you make.
Another good feature of the Samsung Premium Care is the in-person support perk. If you didn't buy the S8 through an authorized Samsung retailer, you can't register it for the policy. Also, it isn't transferable in the event that you sell your gadget.
Samsung Mobile Care for the Galaxy S8
This warranty plan's core is the same as its premium counterpart. It's great as a means of covering for accidental damage. The downside is that it has fewer perks and might not be worth your time.
The coverage plan is cheaper than the Premium Care, coming with a monthly fee. Your first month is free, but you can always opt for bulk payment. This will help protect your phone for a total of 24 months.
The plan's limit is 24 months from the day you bought it. After that time, it will lapse and it isn't extendable in any way. Also, you're limited to one claim per year and you need to pay an "incident fee" each time.
2. Finding the Galaxy S8 at a Samsung Repair Center
The first method works in an ideal scenario, where you opted for it as soon as you bought your device. Missing out on these extended warranty plans is the usual scenario. With that, you can always take your gadget to a Samsung Repair Center and get a quote.
The official repair centers often carry a heftier price tag compared to third-party repair shops. But the main benefit of this route is to protect the device warranty. After all, you're using authorized Samsung services.
The benefit of choosing this route is the lack of limits on the number of repairs possible without worrying about the manufacturer warranty. It's also possible to get your phone repaired even when its warranty already expired. In this case, you'll need to pay the full repair price instead of paying a deductible.
3. Fixing the Galaxy S8 with a Third-Party Repair Center
The most common way to repair a Galaxy S8 screen is through the help of a third-party repair center. But it should be worth remembering that opting for this can void your manufacturer warranty. What this means is that Samsung can't do anything if your chosen third party gives more damage to your device.
The trade-off is that third-party providers often offer their repair services at a cheaper rate. If you're picking this option, you need to know how it affects your warranty. After that, you need to pick a reputable company that boasts a good record of service.
So, how do you choose the right repair company? Here are some tips:
a. Compare Several Shops Beforehand
Before you settle on your final choice, you need to check out several phone repair shops within your area. It's not advisable to settle on the first shop you encounter on your search. Always ask for what the shops can do for you.
Once you do your research, you need to make a comparison between these shops. There are a lot of shops out there that won't even need you to take the gadget personally. In this scenario, you can just mail them and they'll mail it back as soon as your phone gets repaired and they get paid.
Most of all, settle for the shop that you feel is the best for your Galaxy S8's needs. Don't hesitate to say no if you feel that the business is shady. Remember, there are about 3.1 million Americans that got their smartphone stolen.
You don't want to end up like the other people who got scammed out of their Galaxy S8.
b. Know Their Used Equipment
It's always necessary to know the type of equipment they use for phone repair. After all, your Galaxy S8 might get into more trouble if they use low-quality materials. That's why it's important to ensure that they have high-end equipment before you commit to a third-party repair center.
c. Request for Quotes
Most of the best repair shops will give you a quotation for the price of the repair. It's done in an instantaneous manner to ensure you have an idea what to expect in advance. Check their websites first since providers often have that information in an easy-to-access part of their homepage.
It's also important if this provider has the means of dealing with your Samsung Galaxy S8 model. With this price quote, you will have a clearer way of comparing it with other websites. That way, you can settle with one that strikes a balance between quality and price.
d. Look for Referrals
If you're not familiar with repair shops in your area, one of the best ways to choose the top ones is to ask around. Ask your family and trusted friends for their suggestions. People are often vocal about their positive experience from providers, meaning it's often the most trustworthy way of getting an opinion.
Aside from personal recommendations, you can also search the internet for unbiased referrals. People often share their repair shop experiences in platforms like Yelp and Google Places. To get the most out of referrals, ensure that your repair shop of choice is an expert on your Samsung Galaxy S8 or S8+.
e. Don't Pick the Cheapest Offer Immediately
It's tempting to pick a provider based on how cheap their service is. But it's important not to give in since it's possible that this will cost you a lot more in the long run. The main reason most services are cheap is due to the degree of quality they offer.
It's important to check the reason behind their cheap price before committing. In some cases, they offer cheap services, not due to their low-quality services but other factors. Some skilled technicians might not have a shop, meaning they only charge for the service itself, not the location.
4. Claim Your Galaxy S8 Repair Using Insurance
Do you have personal item insurance or at least a phone insurance? If so, your best bet is to claim from your policy. Like the ones offered by Samsung, you need to ensure that the policy covers accidental damage for it to work.
The risk of claiming from your insurance to pay for a Galaxy S8 screen repair is the possibility of your premiums increasing. It depends on your insurance provider since some might even come with an expensive deductible. Others might allow you to file more claims compared to Samsung's own warranty plans.
Some mobile carries might offer their own insurance policies. Consider claiming from that plan if you opted for carrier insurance. That can save you a lot of money if they're willing to cover for the entire cost.
5. Replace the Cracked Screen on Your Own
This option is becoming more popular among consumers. But the caveat is that it isn't a good choice for everyone. The benefit of this choice is that you don't have to pay for labor fee.
But always remember that doing it on your own isn't the same as cleaning up a PC. It's much harder than that, especially if you don't have any technological aptitude or experience. It doesn't change despite the abundance of online guides for repairing Galaxy S8s.
Most people consider the task to have at least a medium difficulty. It needs a lot of patience and caution since it can void the warranty from Samsung. But it only happens if you end up damaging your device during the entire process.
Before, doing third-party DIY repairs carry the burden of automatic warranty voids. But thanks to the Magnuson-Moss Warranty Act, consumers get the right to repair. The drawback is that a lot of companies often ignore this to wriggle their way out of warranty claims.
Get a Galaxy S8 Screen Replacement Today!
With the Samsung Galaxy S8 getting a medium to high risk on fragility, you need to stay vigilant. It's best if you take all the precautions to ensure that your phone stays intact. But, if anything unexpected and untoward happens to it, you can refer to this list and get a good set of options.
Your best bet is to get a skillful third-party repair shop for a cheap and reliable Galaxy S8 screen replacement. Contact us today if you have any questions.