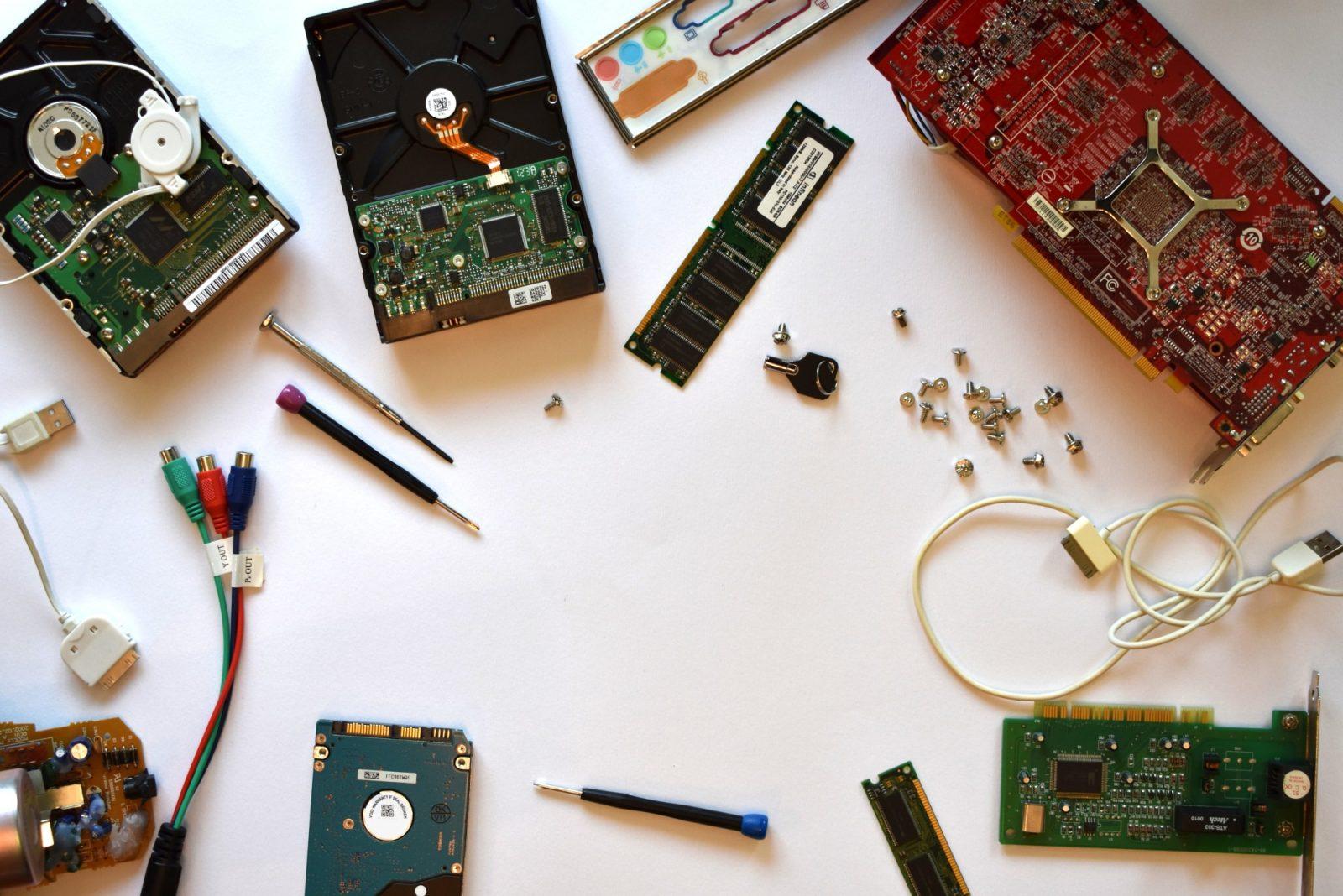 Choosing the Best PC Repair Company: A Guide for the Ultracautious
When your desktop or laptop breaks down on you, you have a couple of options: You either repair it yourself or find a computer repair shop.
If you build your PC yourself and you know your way around a computer, you're likely going to pick the first option. If you're like many and don't like the hassle, your option is to call the experts.
PC repair needs the right people, skills, and the right computer repair technician. Even then, you can't pick anyone on Google Maps and hope for the best.
Which computer repair services do you trust?
In this comprehensive guide, we'll help you find the best PC repair services out there. This is not only for the ultra-cautious out there. This is for your safety and peace of mind.
Here's what you need to look for:
1. Take Personal Recommendations
When looking for a computer repair shop, the first thing to look for is a personal recommendation. You want to check with people you trust who they can recommend to you.
Word of mouth is a strong marketing method. People who got satisfactory services would be happy to recommend services to others.
Personal recommendations carry much weight. People, friends, and family care about their standing with the ones they care about. This means they will only recommend the best local computer repair who did good on them.
You may also want to ask recommendations from people who know IT. If you have friends who are computer nerds or know their way around repairs, they will know some good places. They will have some friends in the repair industry that they can trust.
When asking for a recommendation, ask for the specifics. Ask the right questions that you need to make up your mind.
What work did they do for you? How professional is their computer repair technician? How much did they quote and for how long?
When asking questions, the priority should always be:
Customer service
Expertise
Price
Time frame
Repair warranty
Data security
They need to know how to work with your product. Are they good with PC or Mac hardware repairs? Can they work with portables?
You're not only going to no-name local computer stores. You'll be paying good money for a good, honest team. The recommendation should have all the hallmarks of a fantastic service.
2. Read and Understand Business Reviews
Let's say you don't like personal recommendations or you're not happy with them. That's ok. You would want to take a look in computer repair services are reviews and testimonials.
The best way to find out who is the best PC repair team in your general area is to read reviews.
Writing a review is a chore. Writing reviews for businesses need a certain level of motivation for many.
When reading reviews, look first for the ones in your area with the best reviews. Something like Yelp, Foursquare or Better Business Bureau can help filter candidates. So, how do you read reviews?
How To Find the Right Reviews
When reading reviews, you want to follow the same question priorities you have from personal recommendations. Customer service, price, expertise, and everything else are a good baseline.
Discount for reviews that are either spouting with positivity or seething with negativity. These are extreme cases and may not represent their services. These may also be fake reviews that help or criticize the company.
Look towards local computer repair teams that have many reviews. Be careful of businesses that have too few ones either.
You want the review to have enough details – not too much and not too little. Too much detail is a red flag, as it may be either reputation management firms doing this. The average person who visits a computer repair shop will not know too much about the jargons.
You want to find reviews that compare them to other services too. Find overlaps on the reviews and testimonials to know what common things they do that stand out.
3. Compare Prices and Estimates For Your Local Computer Stores
If you plan on talking to your local computer stores, take a look at the pricing and compare estimates between them.
While price should not be the end-all, be-all of the service, it doesn't hurt to get lower costs. Compare shops and get quotes from several companies.
Be wary of the payment options they provide. Do they charge up front? Do they charge by the hour?
If you get estimates and there's parts replacement, the estimate should include this cost. You want to check the market price for the part. See how much are they profiting from it and their service charge as well.
Many PC repair companies will charge depending on the job they do. The usual is a flat rate for a specific job. Your computer repair technician will warn you if there's a need to buy parts.
4. Choose a Local Computer Repair
Pick local computer repair stores. Choose someone who is near you. It should only take a 10 to 20-minute drive at most to reach.
Why?
Big chain companies will have huge repair intakes. Most of the time, they will have chains that send your computer to an offsite service. This is not ideal since it will take time.
Small companies, however, will not have the same intake. If they're famous in town, they will have decent traffic. Many will not have much more than they can manage.
Closer local businesses will also be easier to reach. It will save you much time and money on gas and transportation alone.
5. Look For Different In-house Computer Repair Services
You need to look for computer repair services that provide many different services.
Apart from simple repair options, many different companies will provide auxiliary services. You want a company that can give as many options to you as possible.
The number one service they should have is a free system diagnostic upon repair. Simple cursory troubleshooting should be free of charge.
A teardown will cost time and money, so a computer repair technician will charge you. Even then, you want your repair shop to waive it if you agree to the repair itself.
Some computer services, apart from repairs, to expect should be:
OS installation or reinstallation
Password removal services
Virus and malware removal
Data transfer and migration
Software installation
Hardware installation
Data backups
Data recovery
A company that has all these services means they can help you with any problem you may have. This does not limit their expertise on hardware only or software only. Instead, you get better services that will justify technician labor they will charge.
6. Check Your Computer Repair Shop Credentials
Your next move should be checking your computer repair shop's credentials. Take a look at their business license and their insurance. This is crucial as you want to have peace of mind while they tinker with your personal computer and your data.
Sure, you may have a niece that is good with computers you can ask for favors. If they spill coffee on your hardware, however, who pays for the accident? Do you blame them for the clear-cut accident?
Businesses should have the right liability insurance to handle accidents.
If your computer repair technician fries your power supply, take them up. The company should have a way to provide replacement parts. The problem should not cripple the company if you put them to the task.
Check their license to operate as well. Make sure that they provide legitimate services. Make sure they don't install off-brand parts or pirated software.
You want your local computer stores to provide legitimate services. If your repair technician installs something illegal or off-brand, this is a big red flag. Make sure to clarify that you want genuine services, parts, and repair.
7. Look For A No Labor, No Charge Policy with PC repair
A reputable local computer repair team will provide a no labor, no charge policy. This means that if they did not spend time on teardown with your device, they charge nothing.
Why?
Honest computer repair services will not charge if no actual work happens. This is their way of keeping a good business relationship with their customers. If they, however, have an upfront guaranteed charge, treat this as a red flag.
Upfront charges tend to signal that the business means to make a profit even if they don't do anything. Sure, teardown labor and computer clean up service need proper fees – that's business. Even then, they would need to ask for your permission first.
If they charge you without permission, that is bad service.
8. Don't Give Bad Companies A Second Chance
Do you or someone you know have previous experience with the company? Remember personal recommendations? If you or someone you trust tells you to stay away from a company, do it.
Don't give companies with previous offenses a chance. People set red flags with businesses for a reason. If the red flag comes from a reasonable standpoint, it's crucial to not patronize them.
Poor experience means they don't care about your opinions or your business. It's best to not reward these places with more business. There will always be others who can do more and better for less.
9. Scout different PC repair options
If you have the time, it's best to visit your local computer repair from time to time. Do a little scouting ahead of starting some transaction with them. From this, you can create a good assumption on what they can do.
Inquire.
Many of these companies will have a general area to receive visitors. They will also have places where you can check with a computer repair technician.
Ask questions.
From here, gauge how knowledgeable your potential technician is.
Are they confident in answering your questions? giving you a variety of options? Are they laying out their service terms?
Make sure to check if they provide a repair warranty for the same part. If they can assure you that you will not incur a charge for the same part, that's better.
You want a team that's knowledgeable. They need to be confident in their skills. They need to be professional when talking to their customers.
10. Check Their Data Privacy and Protection Policy
One good thing that local computer stores should have is a data protection guarantee. Data is a crucial part of any PC or laptop. Having intact and unleaked data is vital to creating a trusting relationship with your repair team.
Many times, your data will contain personal information. This includes images, videos, banking records, internet activity, and even passwords. A local computer repair that provides protection for this is a great start.
They may offer to remove your hard drive once they confirm other problems. They may note how they secure and separate your hard drive for the duration of the repair. These should come as standard to the entire experience.
Your service provider needs to give you a call before doing anything to your data. Virus and malware removal services shouldn't be a problem. If they offer reformatting and software installation, they need to confirm what you want to do first.
Do you want to proceed with the reformatting? want them to back up your data? Do they think you need data recovery?
These are crucial questions. A computer repair technician should also point towards a privacy agreement with your data. Much like a doctor, confidentiality about your personal information is crucial to create a trusting relationship.
11. Don't Trust Ads
For many people looking at local repair stores, it's vital to not trust ads. Advertisements, fliers and the like are neither reviews nor recommendations. They don't tell you transparent information about the company.
In many ads, the most you will get is a magnification of the good points of a company. Nobody will tell you their realistic wait times or how they treat customers. Companies can advertise whatever they want, but it will have a bias every time.
How To Find A PC Repair Team You Can Trust
When it comes to PC repair, you need to have a slew of criteria on who to trust. You want your computer repair service to have everything that you need for a great experience. The entire process needs to be smooth, easy and hassle-free for you as a customer.
If you something that needs repair, you want a team you can trust. You need a certified business that can give a wide range of services. You need Tech Castle.
Talk to us now and see why we people care about our outstanding service at competitive prices. Don't miss out.